GRANDE FRANA DI ANCONA
2011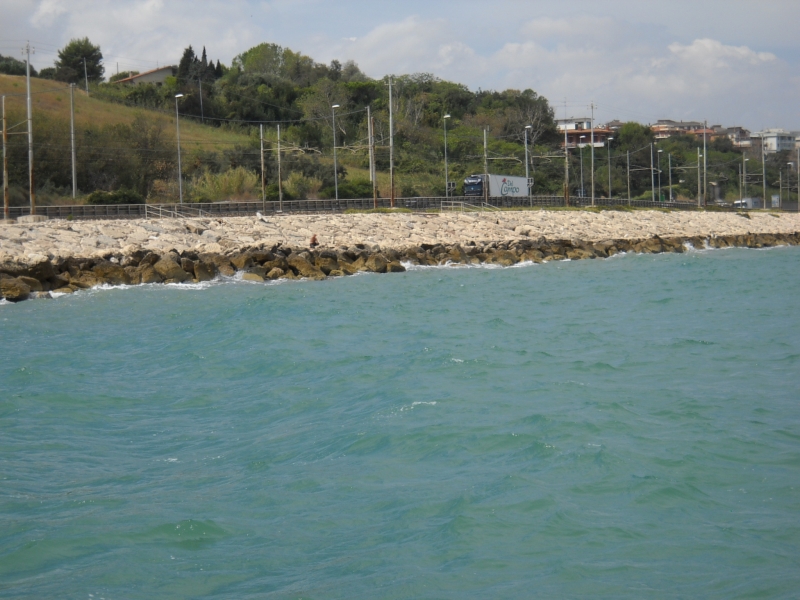 OBIETTIVO
Individuare il piede della frana "Barducci" che si mise in movimento il 13-12-82 a nord del porto di Ancona.
MY CONTRIBUTION TO THE PROJECT: Acquisition, processing and interpretation Boomer data; Acquisition and processing Sea-Land data
---
ACQUISITION SEISMIC DATA

Boomer: This survey method has good seismic response in the area. We planed to collect a grid of profiles.
Sea-Land data: To have a continuous seismic sections on the landscape we created a sea-land system composed by: geophones arrays on land and hydrophones chain on sea. We energized with explosive and air gun.
RESULTS

Boomer data show very well the geological features on the sea: sediments layers on a "spoon".

A detail of boomer profile collected parallel to coast (Focus - Paradigm).